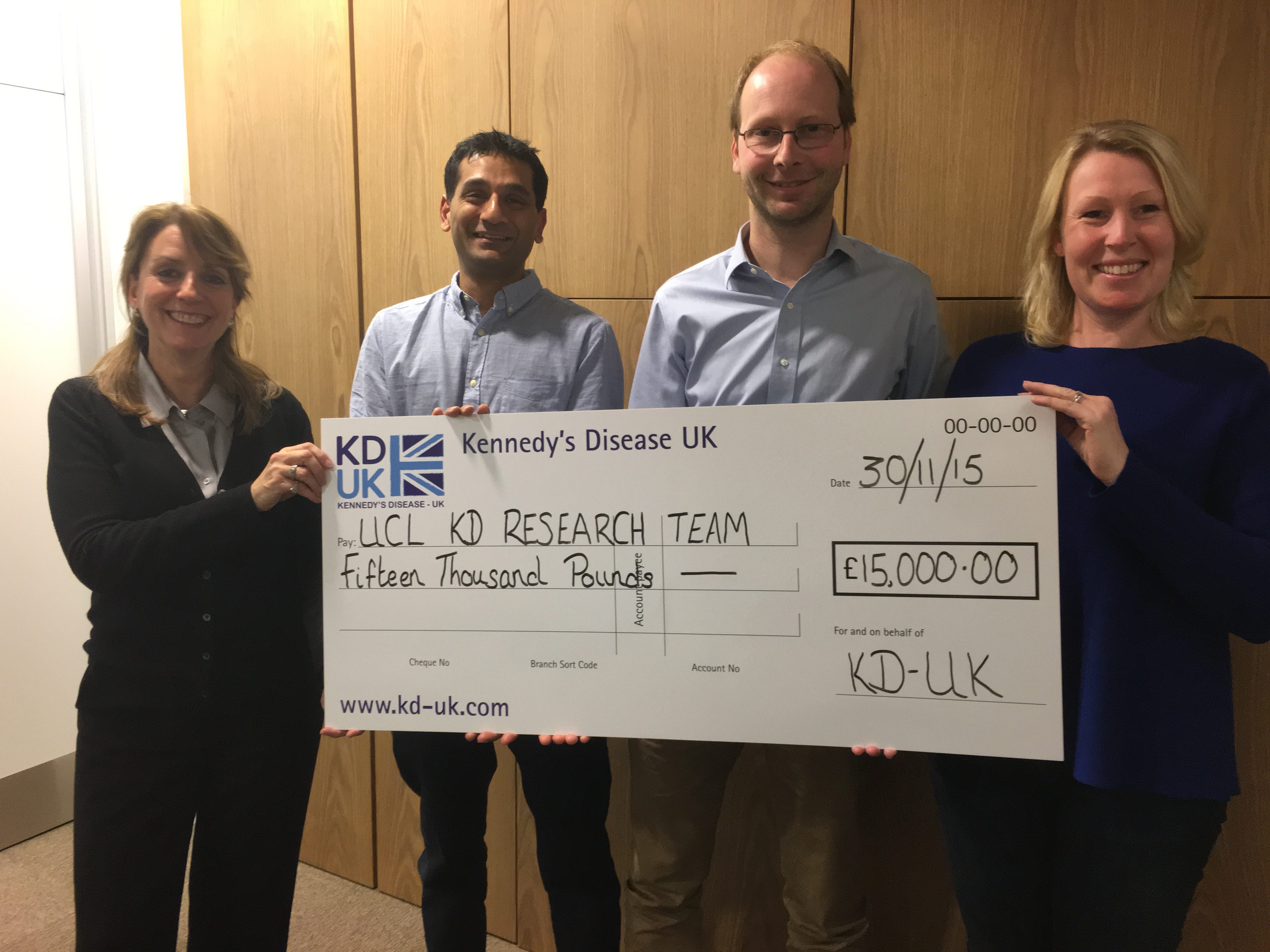 Kate and and our new Trustee, Karen, travelled up to UCL today to say hello to the team and to present a cheque for £15,000 towards their research.
The team (Professor Linda Greensmith, Dr Pietro Fratta and Dr Bilal Malik, unfortunately Dr Helen Devine wasn't able to be there) presented the latest research info to the girls, which we know they found very exciting as well as encouraging.
The monies are the result of a fabulous first few months of fundraising, largely through the efforts of The Neverest Girls in Chamonix, the generous donation from the St James's Place Foundation and a number of smaller events that KD-UK has been involved in.
Good news all round!