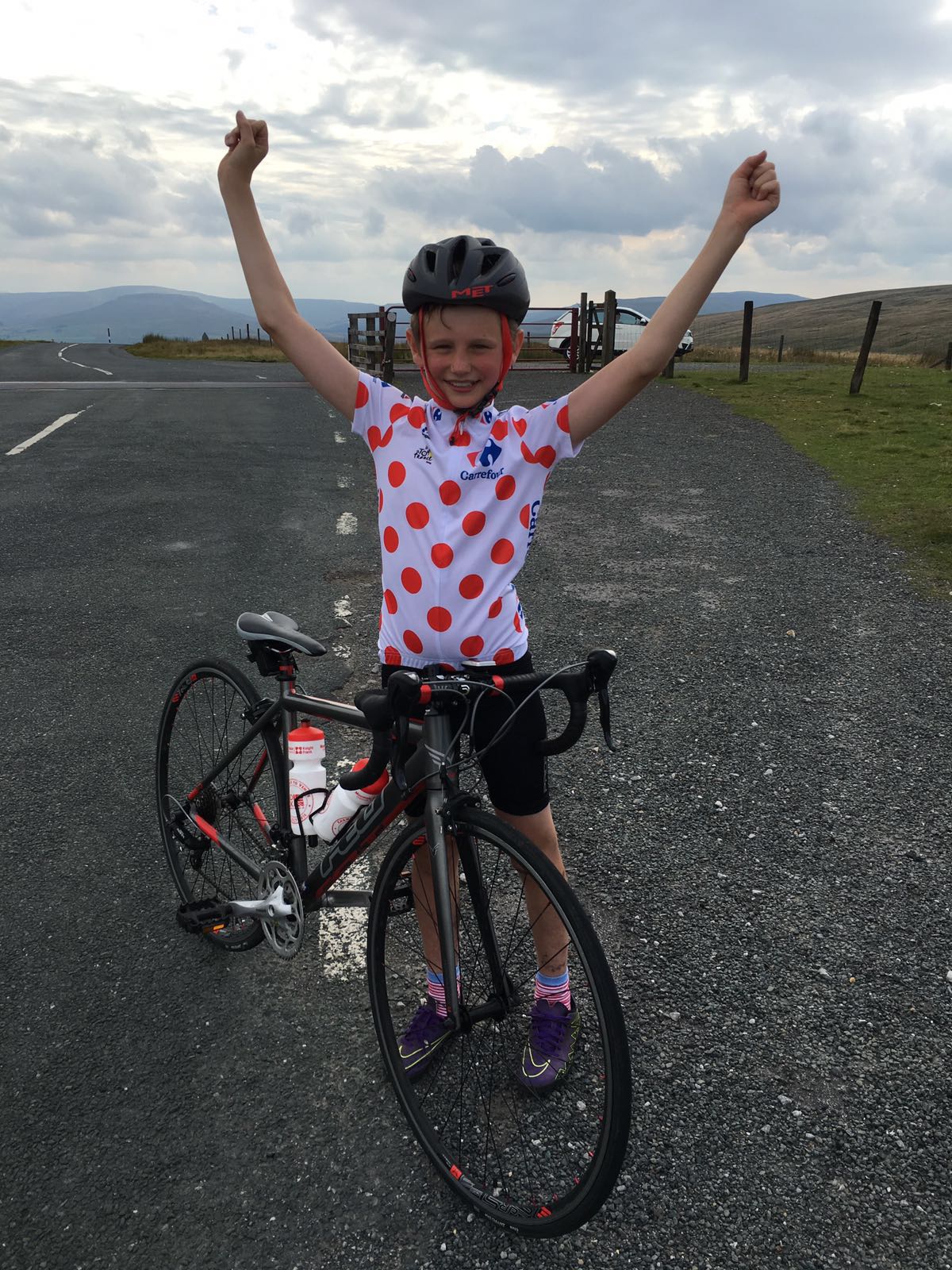 Over the August Bank Holiday weekend Finn Wood (12 years old) joined his Dad to cycle the 2014 Tour de France route from Leeds to Harrogate; some 127 miles over 3 days to raise funds for research into a rare disease that has struck a family friend, Frank Hopps.
The aim of the ride was to raise funds for research into Kennedy's Disease, a rare inherited neuromuscular disorder which causes progressive weakening and wasting of the muscles. Frank, who served as a pilot on 800, 801, 899 and 820 Naval Air Squadron, suffers from the disorder.
"Day 1 was hard because I didn't do any training so I was getting used to being on two wheels and we covered 46 miles.  At the start it was fun because we were getting out of Leeds and kept on having to stop and start every 200m but we made it out safe and sound."
"Day 2 was by far the hardest day with 46 miles and 4000ft off climbing including Buttertubs, which was hard.  The highlight of that day was the extra large strawberry shmoo (milkshake) I had at lunch!"
"The final day started of with a big climb but after that the next 30 miles were gradually down hill which was nice and relaxing, however the last 15 miles into Harrogate were uphill!!"
The three-day trek was to raise funds for Kennedy's Disease UK KD-UK, a charity set up by Frank's wife Kate. The disease is passed on by female carriers of the gene and the couple have two daughters.
Research into the disease is currently carried out by a small team at University College London. "Thanks to everyone's generosity I raised over £500 in my quest to fight Kennedy's Disease and put things right in this dark world."
This precious money, along with other donations, provides much-need funds for UCL to continue their research and find a cure to hopefully prevent Frank's girls, as well as many others, passing on this awful disease.