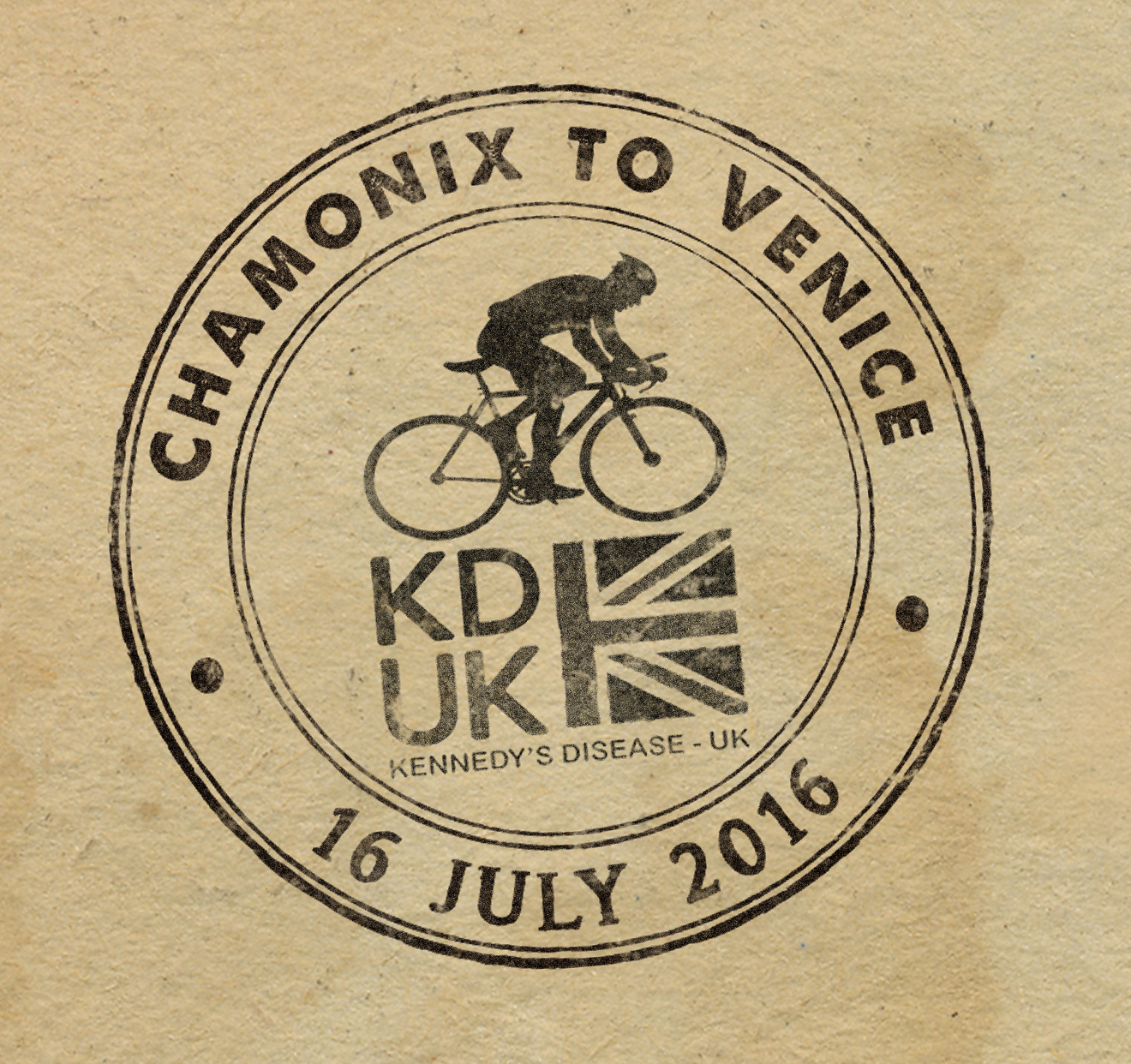 25+ riders attempting to cycle from Chamonix to Venice via the Swiss Alps and Italian Dolomites.
Following the success of the Route des Grandes Alpes in 2013, which led to the birth of KD-UK, Andy and Matt are hoping to repeat the challenge and raise more funds for the charity.
Being based in Chamonix, the ride to Venice seemed ideal and a worthy follow-up.  However, as they studied the route in more detail, it quickly became clear that this is much more of a challenge with more distance, longer days and steeper climbs.  In all, the ride is just over 1,000 kms, spread over 8 days with well over 22,000 metres of climbing.  It will take in some classic climbs, such as the Passo des Stelvio, the Furkapass, the Julierpass and the Passo Gavia.
Nevertheless, 25 riders have signed up and the numbers will hopefully rise.  Although many of the group enjoy their cycling, they are by no means "athletes" and will need to train very hard for many months.  Several of the days would qualify as tough stages of the Tour de France with single ascents that are 25 kms long with more than 1800 metres of climbing.  The biggest single day is over 170 km long with 3,500 metres of climbing.  To put that in context, Ben Nevis is a mere 1,344 metres in altitude but the cyclists won't be starting from sea-level, the highest pass is over 2,760 metres.
The ride will start in Chamonix on Saturday, 16th July 2016 and will finish in Venice on Saturday, 24th July.  You can sponsor any of the riders via their JustGiving team page, with news, stage profiles and updates from the ride itself via their Facebook page.