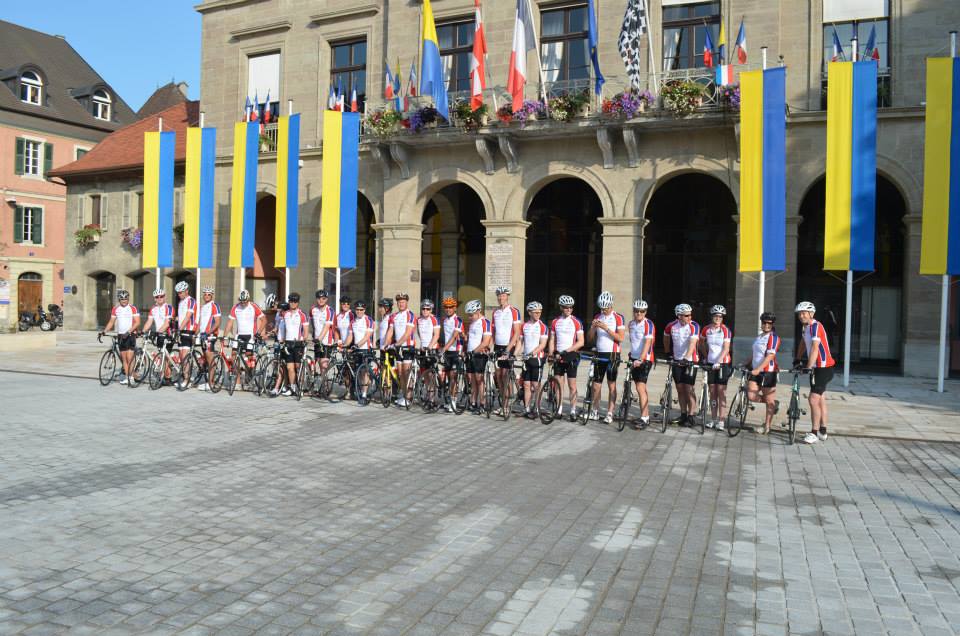 The event that kicked it all off…  In July 2013, 25 cyclists tackled the infamous Route des Grandes Alpes, from Thonon on the shores of Lake Geneva to Nice on the Mediterranean Coast.  700km, 14 major climbs and a lot of blood, sweat and tears.
The cyclists followed the much-travelled route from Thonon, a few kilometres to the east of Geneva, through the French Alps to Nice, on the Cote d'Azur.  Undertaken by many hikers, cyclists, motorbikers and classic car enthusiasts each year, it is a stunning route over some of the most scenic passes in the Alps, often used in the Tour de France.  Classics such as the Cols du Galibier, Colombière and Iséran are a challenge on their own, never mind as part of a single day over a week.
In all, there was over 20,000 metres of ascent on the route but, to their complete credit, every rider managed to cycle every single kilometre, cruising into Nice as a team and to the welcome sight of friends and family on the Promenade des Anglais.  They raised over £31,000 through their collective efforts, much of which was donated to UCL towards their research.